Looking for an opportunity to study in Germany? Getting a scholarship is a very good one. TU Berlin Summer scholarship is calling out to all suitable qualified applicants around the world.
About the University
The Technical University of Berlin (official name both in English and German: Technische Universität Berlin, also known as TU Berlin and Berlin Institute of Technology) is a public research university located in Berlin, Germany. It was the first German university to adopt the name "Technische Universität" (Technical University).
The university alumni and professor list includes several US National Academies members, two National Medal of Science laureates and ten Nobel Prize winners.
TU Berlin is a member of TU9, an incorporated society of the largest and most notable German institutes of technology and of the Top International Managers in Engineering network, which allows for student exchanges between leading engineering schools. It belongs to the Conference of European Schools for Advanced Engineering Education and Research.
The TU Berlin is home of two innovation centers designated by the European Institute of Innovation and Technology. The university is labeled as "The Entrepreneurial University" ("Die Gründerhochschule") by the Federal Ministry for Economic Affairs and Energy.
The university is notable for having been the first to offer a degree in Industrial Engineering and Management (Wirtschaftsingenieurwesen). The university designed the degree in response to requests by industrialists for graduates with the technical and management training to run a company. First offered in winter term 1926/27, it is one of the oldest programmes of its kind.
TU Berlin has one of the highest proportions of international students in Germany, almost 27% in 2019.
Also See: Top Duke University Scholarships for International Students 
 Top MIT Scholarships for International Students 
UST Scholarship In South Africa 
About The Scholarship 
This scholarship available at the Technical University of Berlin intends to support aspiring international students to pursue higher education studies in Germany. They must, of course, be academically outstanding and also dedicated to social democratic values. Every year, 40 students are selected for this scholarship
Financial coverage: Partially Funded
Eligibility 
Before applying for any scholarship, it is important to know if you are qualified for such scholarship or not In this list is a comprehensive list of the eligibility criteria for the Technical University Summer scholarship .
National or resident of Germany cannot apply for this scholarship.

Applicants can apply for the scholarship after enrollment or acceptance at TU. 

Applicants can apply for a 2022 course offered at TU Berlin.

There is no gender discrimination for the applicants.

Those who are pursuing on-campus courses are eligible for the scholarship. Virtual courses do not qualify for this scholarship.
How To Apply For  Technical University Summer Scholarship 
Applicants should first get admission to Technische University Berlin.

Register yourself for the TU Berlin summer university through the official portal of TU.

Upload your application form in PDF format in the 'document' section. 

Click on the apply now option below.

The deadline for application submission is 29 April 2022.
Click on the Official Site to know more about this summer scholarship and Apply Here 
Below is a step by step you tube video of how to apply for the Technical University Berlin Summer Scholarship
Benefits :
Here are the benefits of scholarships in European countries:
Full tuition fee coverage. 

The courses will be on-campus; students will get a chance to visit Berlin and study from the world's best professors.

Students will learn in a diverse cultural environment. 

There will be an exchange of cultural and educational knowledge.

While applying for a scholarship, applicants do not need to pay a fee of 60 euros.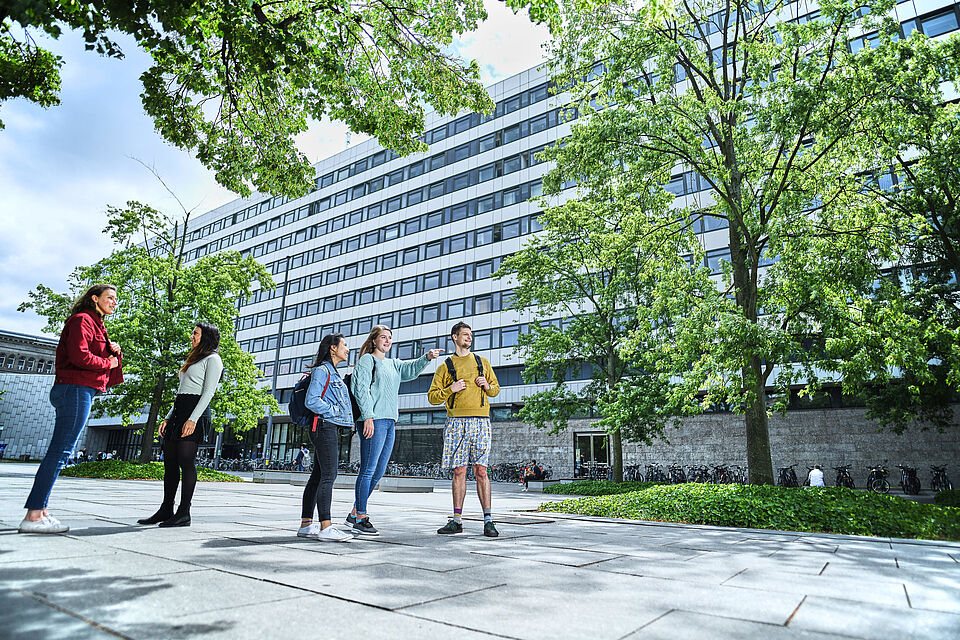 Apart from the TU Berlin Summer Scholarship, we also have a similar scholarship for you;
ADA University Azerbaijan 2022 Exciting Scholarship
Scholarships provide an exciting opportunity for people to earn an education. Without assistance from an outside source, students may have trouble paying for the degree. Scholarships help students have more time to focus on their studies.
On this note, we are glad to inform the general public about the exciting 2022 scholarship of ADA university Azerbaijan. This scholarship will cover your tuition fees.
ADA University Azerbaijan 2022 Exciting Scholarship Eligibility 
Applicants should first be admitted into ADA University.
Previous work experience in the public sector and/or commitment to serve in the public sector is valued most.
Incoming undergraduate fellows are eligible to receive a 100 percent tuition waiver for the first year of their studies.
Incoming graduate fellows are eligible to receive a 100 percent tuition waiver for the first semester of their studies.
To retain the fellowship, the eligibility criteria are as follows:
Returning undergraduate and graduate fellows must maintain a full load coursework and accumulate a Grade Point Average (GPA) of 3.80 or higher to receive a 100 percent tuition waiver for the next semester of study.
Returning undergraduate and graduate fellows must maintain a full load coursework and accumulate a Grade Point Average (GPA) between 3.50 and 3.79 to receive a 50 percent tuition waiver for the next semester of study.
International fellows, whose GPA is 3.50 and above are eligible to receive a housing allowance. International fellows, whose GPA falls below 3.50 are required to cover their own housing.
How To Apply For  this Scholarship 
All eligible candidates are to follow this application procedures in order to not encounter any challenges when applying for this exciting scholarship
Complete an Online Application Form. Check the Link of Online Application Form below. All information is Mentioned Under the Link. If you have further questions visit us in person or contact us:
For Graduate programs: admissions@ada.edu.az
For Undergraduate programs: bachelors@ada.edu.az
For MBA admissions: mba@ada.edu.az 
Click Here to Complete your application 
"Be Bold" No Essay International Scholarship 
Looking for a scholarship where you do not need to write an examination or essay? Well, we are excited to tell you about the "Be Bold" no essay competition where the user with the boldest profile wins.
The Be Bold scholarship is a $25000 scholarship that is awarded to students with the boldest profile on their website.
On this note, apply for Be Bold scholarship today and say bye bye to high cost tuition expenses for your education.
As you join the Bold.org platform, you get the opportunity to showcase your goals, achievements, and drive to scholarship panels via your student profile.
  All Eligible candidates can click here to apply      APPLY HERE 
 Eligibility 
The scholarship is open to students residing in the US only. There are other international scholarships you can apply for. Check our scholarship directory for more available scholarships for international students.
Scholarship Rules:
Amongst other rules, there are two significant rules you need to put into consideration, which are:
Application Deadline
All interested students should note that the application deadline is March 1, 2022. Winners will be announced on Nov 30, 2022.
Notification for the Scholarship
Those who are awarded the scholarship will be notified via the contact information provided to Bold.org during the application process.
Scholarship recipients may be subject to verification of eligibility and must be, at all times, in compliance with these Official Scholarship Rules.