It is of great pleasure that we wish to inform the general public of the international PhD scholarship at University of Tasmania in Australia for the 2022-2023 academic session. The scholarship allows a Ph.D. level  program in the field of all subject taught.
About the University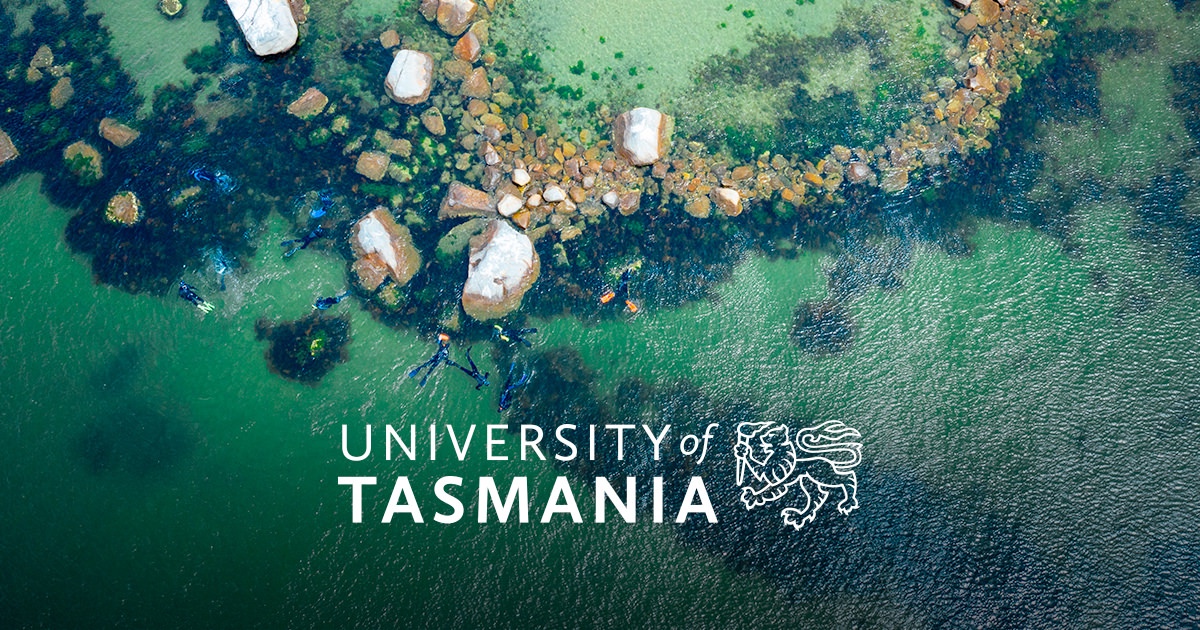 It is the public research university that is located in Tasmania, Australia. This is the fourth of the oldest universities in Australia. Christ College is the residential college in the university that was founded in 1846.
Tasmania is widely known for having the cleanest air in the world – combine that with some of the best scenery, unique wildlife and its rich history, it makes this Australian destination a must-visit.
Eligibility 
Before applicants apply for any scholarship, it is important to go through the eligibility criteria in order to know if you are eligible for such scholarship.
Ability to meet minimum English requirements (international applicants)
a minimum of a First Class or Second Class Uppers Honours Degree, Masters by Research or equivalent
See Also:
How To Apply 
There is a three-step application process and below the steps is a you tube video to make you understand better.
Select your project, and check you meet the eligibility and selection criteria;
Contact the Primary Supervisor, A/Prof Mark Hovenden, to discuss your suitability and the project's requirements; and
Click here to submit an application by the closing date listed above.

Copy and paste the title of the project from this advertisement into your application. If you don't correctly do this your application may be rejected.
As part of your application, you will be required to submit a covering letter, a CV including 2 x referees, and your project research proposal.
Following the application closing date applications will be assessed within the College. Applicants should expect to receive notification of the outcome by email.
Benefits of the University of Tasmania Scholarship 
The successful applicant will receive a scholarship which provides:
a living allowance stipend co-funded with Forest and Wood Products Australia Limited of $28,854 per annum (2022 rate indexed annually) for 3.5 years
a relocation allowance of up to $2,000
$10,000 per annum support for project costs for 3 years
tuition fees offset covering the cost of tuition fees for up to four years (domestic applicants only)
International applicants will receive a University of Tasmania Fees Offset for up to four years.
The scholarship supporting this project is funded by the University, Forest and Wood Products Australia Limited, and the Australian Government through the Research Training Program.
Degree Level at University Of Tasmania Scholarships:
The University of Tasmania Ph.D. International Scholarships in Maximizing and Maintaining Site Productivity, Australia 2022-23 is available to undertake Ph.D. level programs at the University of Tasmania.
Other Similar PhD Scholarships
Australia 2022 PhD Scholarship in Tumor Biology
The general public is hereby informed that applications are invited from suitable qualified candidates for admission into a 4-year PhD Scholarship in Tumor Biology at Curtin Health Innovation Research Institute in Australia. Scholarships are awarded to Australian Permanent Resident, International students, Permanent Humanitarian Visa, Australian Citizen and New Zealand Citizen.
PhD Scholarship in Tumor Biology Australia Application Procedure
How to Apply: Interested applicants should email an expression of interest to Associate Professor Pieter Eichhorn (pieter.eichhorn-at-curtin.edu.au)and include:
Cover letter (including a brief background of your current studies and academic achievements, interest in the area and personal goals related to the research)
Resume
Academic transcripts
Please use the subject header:
Application: PhD Scholarship in Tumor Biology
This scholarship is subject to approval of admission at Curtin in the HDR course.
We reserve the right to commence short listing immediately. Screening and interviews may take place prior to the advertised close date.
To Continue Your Application, Click the link below
Fully Funded Bachelors | Masters | PhD Scholarships in Canada
The Best Bachelors | Masters | PhD Scholarships in Canada 2022. Your Future is Bright and secure in Canada. Get a Fully Funded Scholarship in Canada. Immediately Match with the Scholarships. You will be automatically thought-about for the Scholarships in Canada after applying for admission. No Separate application is required. Study in Canada Without IELTS in 2022. Canadian Visa approval rates bounce up by 15 percentage points within the first half of 2021. Now they wish to increase their economic system after COVID Restrictions.
The Canadian Government is inviting all the International Students from all around the globe for the Fully Funded Top Scholarships to Apply in Canada 2022. Canada has turn out to be an excellent place for increased schooling research. English is in every single place, Lots of the top-ranked universities on the planet are in Canada, Embrace a various and cosmopolitan surroundings, Reside in a secure nation with a top quality of life.
1# Carleton University Scholarship 2022
Carleton University permits you to select an ideal program for your self. The Applications for September 2022 are open. All International Undergraduates, Master, and Ph.D. Scholarship Applications are open.
Deadline: 15th June 2022
For Extra Info: Visit Here
2# Dalhousie University Scholarship 2022
Canada is a Residence to the Top Notch Institute of the World. The Applications for Summer time 2022 are open. All International Undergraduates, Master, and Ph.D. Scholarship Applications are open.
Deadline: 31st August 2022
For Extra Info: Visit Here
3# University of Victoria Scholarship 2022
The University of Victoria is certainly one of Canada's top comprehensive universities. They provide Diploma Programs to over 21,000 students in all fields to Bachelor, Master, and PhD Students. All of the Deadlines are up to date.
Deadline: 1st June 2022
For Extra Info: Visit Here
4# University of Winnepeg Scholarships 2022
Prepared to apply for the University of Winnepeg? Please apply Three to Four Months earlier than the Deadline. The University affords Undergraduate and Graduate Diploma Packages.
Deadline: 1st June 2022
For Extra Info: Visit Here
5# Brock University Scholarships 2022
Brock University is a public research university. LET'S CHANGE THE WORLD TOGETHER.  Greater than 120 packages to match your passion.
Deadline: 1st June 2022
For Extra Info: Visit Here
6) University of Saskatchewan Canada Scholarships 2022
The University of Saskatchewan Canada Scholarships for Fall 2022 are actually open. Fall intake is the most important intake in Canada and affords numerous Scholarships and Diploma Packages for Undergraduate, Bachelor, Certificate, Graduate (Master, Specialised Graduate Diploma), Graduate: Doctorate, Postdoctoral Fellowships, Certificate Programs. You will be routinely thought of for the Scholarship. 
For Extra Info: Visit Here
7) University of Alberta Scholarships
The University of Alberta is a Top 5 Canadian university providing Full Scholarships for International Students in Canada to Study Master Programs and PhD. Diploma Programs. It's the First Premier University of Canada.
You'll be able to select from more than 200 Undergraduate programs, greater than 500 graduate programs, 250 specializations, and 300 analysis areas.
For Extra Info: Visit Here
8) University of Ottawa Scholarships 2022
The uOttawa Scholarships can be found to Study Undergraduate, Master, PhD, Microprograms, short programs, and Graduate Diplomas. The University of Ottawa has the maximum variety of scholarships out there to international students and Candia Residents.
Learn About: University of Ottawa Scholarships
9) McGill University Scholarships in Canada
A Full Flagship Fully Funded McCall MacBain Scholarship on your Masters, and Doctoral Diploma Packages. McGill University is without doubt one of the main universities on the planet and ranked #31 in Global World Rankings 2021.
10) University of Waterloo Scholarships in Canada
The Waterloo Scholarships in Canada for International Students to Study Undergraduate, Masters, and Ph.D. Diploma Packages. The University Ranked ninth in Canada and the Prestigious University for International Students.