The University of Portsmouth scholarship is the perfect scholarship for master's students who are in dire need of a scholarship in UK or EU as candidates could get £3,000 off your course tuition fee with our Master's Scholarship discount.
About the University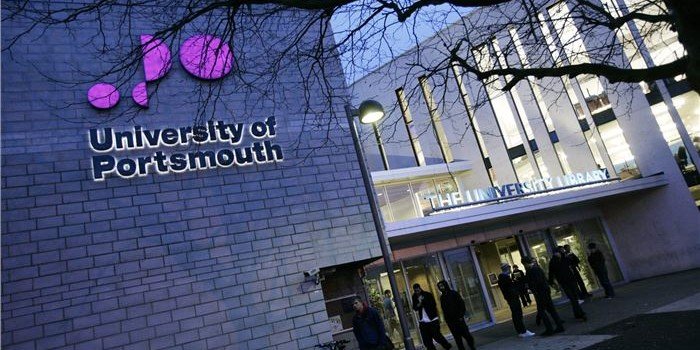 The University of Portsmouth is a public university in the city of Portsmouth, Hampshire, England. It is one of only four universities in the South-East to be rated Gold in the Government Teaching Excellence Framework.
The University is known for Taking inspiration from the city's rich heritage as a trading and naval port, the University is dedicated to helping you get ready for your exciting life journey. Portsmouth offers a wide range of degrees across areas of science, technology, humanities, creative and cultural industries, business and law.
Eligibility for the The University of Portsmouth Master's Scholarship:
• Eligible Countries: The Scholarship is available to UK or EU students
• Entrance Requirement: To be considered for this Master's Scholarship discount you must be a UK or EU student and:
• Accept an offer on a full-time (including distance learning) MA, MSc, MPA, MRes or LLM course by 28 June 2022, to start in September 2022
• Achieve, or have already achieved, a first class honors degree
• If you're a current student here, see our Master's Scholarship for current students.
Application Procedures 
To apply for this scholarship, all applicants should
Click on this link to continue their application process
The University of Portsmouth Master's Scholarship Description:
• Application Deadline: June 28, 2022
• Course Level: Scholarships are available to study Master's program.
• Study Subject: Scholarship is awarded to study any of the subjects offered by the university.
• Scholarship Award: Applicants could get £3,000 off your course tuition fee with our Master's Scholarship discount.
• Nationality: The scholarship is available to UK or EU student students.
• Number of scholarships: Number not given.
• Scholarship can be taken in: UK
See Also:
Scholarships For International Students From Developing Countries
U.S. Scholarships For International Students
International Scholarships To Study In Asia
Brock University International Scholarships 
University Of Canada West Scholarships 
Top Yale University Scholarships for International Students